Queen Rania Al Abdullah of Jordan is a renowned human rights activist. Her work focuses on education, women empowerment, cross-cultural dialogue, helping youths, and developing solutions for pressing global challenges. Besides her role as wife to His Majesty King Abdullah II as well as being a mother, Queen Rania is proactive in initiating efforts to create opportunities for advancing the lives of Jordanians. Locally, Queen Rania is known to support the public education system, empowering women, supporting communities, enhancing child protection services, and driving innovation through technology. We provided User Experience Design and User Interface Design services for Her Majesty's website to help the development projects by Queen Rania.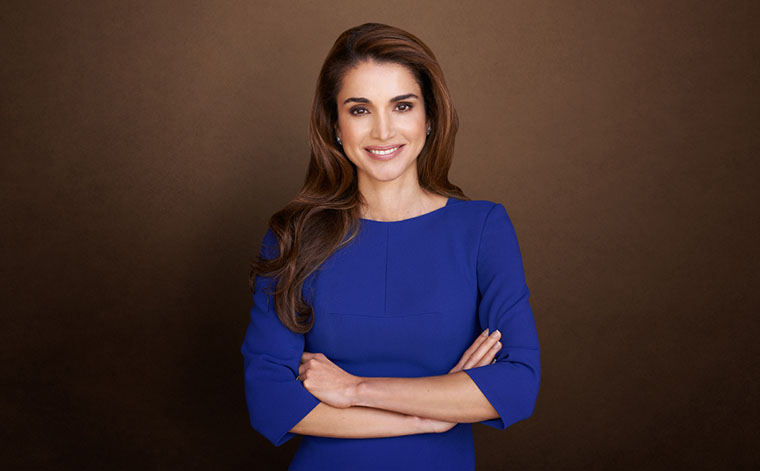 The project entailed improving the website functionalities to give users meaningful and relevant experiences. This included the integration of different aspects of the website functions to give seamless access to content. After Plexable work, Queen Rania's website had enhanced aspects of branding, design, usability, and functionality.
The user experience services provided by Plexable included the creation of solid information architecture, wireframes, enhanced design for readability, and easy navigation. Besides, we also redesigned the website to make it more responsive.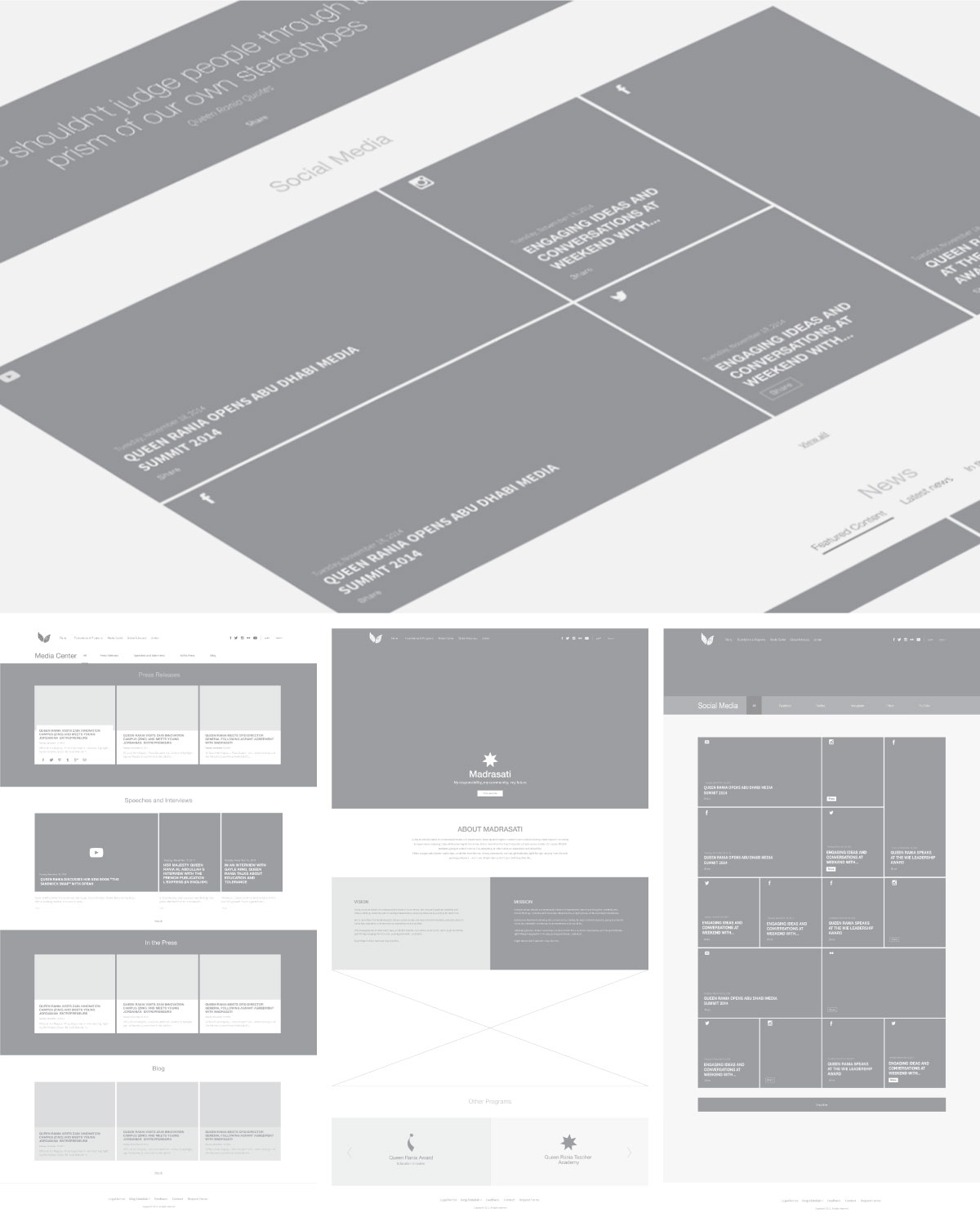 Queen Rania used social media to share experiences and important information about women empowerment, education, helping youths, and other relevant projects. Plexable designed the social media component to aggregate content from Queen Rania's social media accounts, including YouTube, Facebook, Twitter, and Instagram. This improved user experience and user interface features and kept all the content in one place.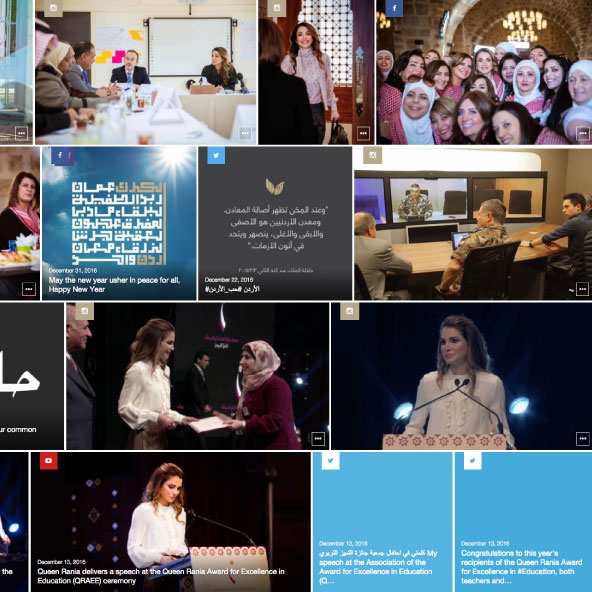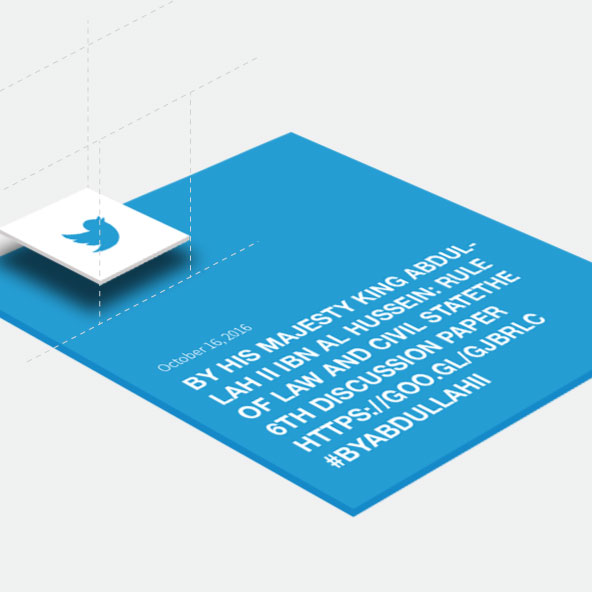 User Interface and User Experience Designs are closely related to the website's visual design. Plexable experts created an elegant and appealing visual design with a royal, purple, and gold outlook. Our experts ensured that the design was powerful and simple to appeal to users and make the experience fulfilling.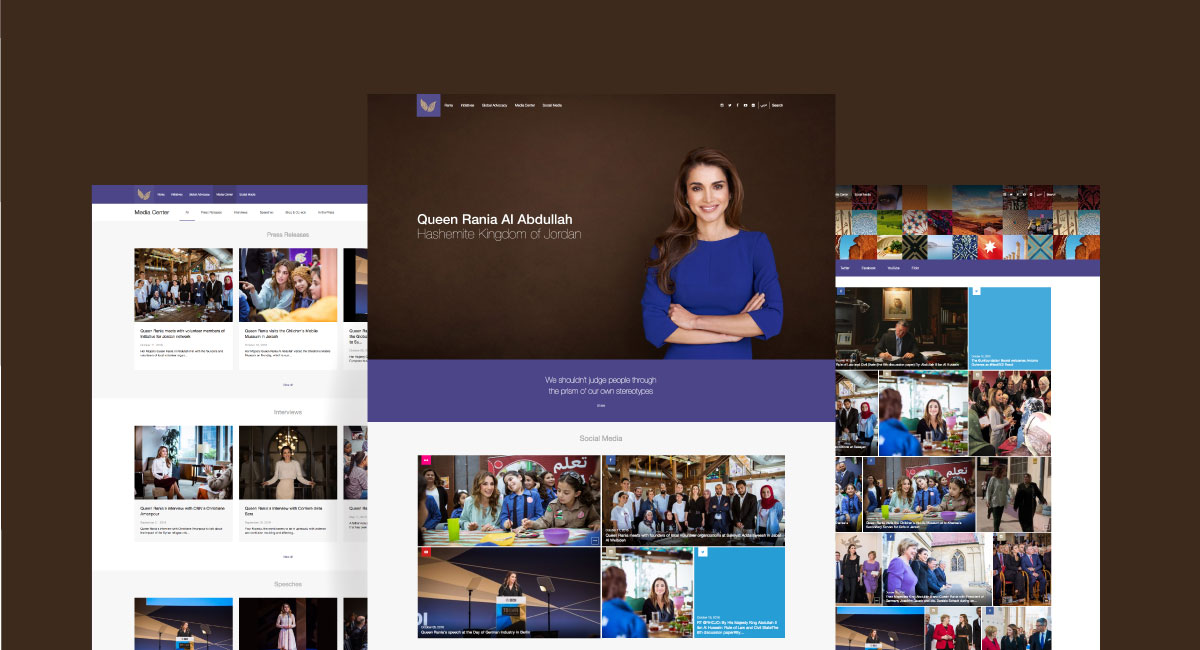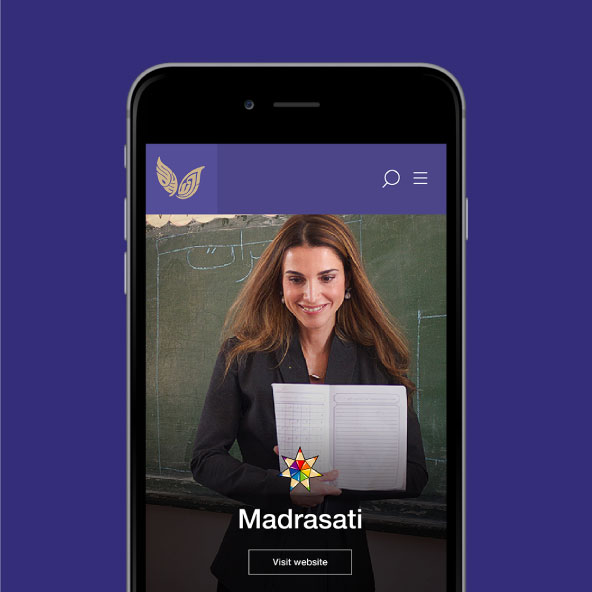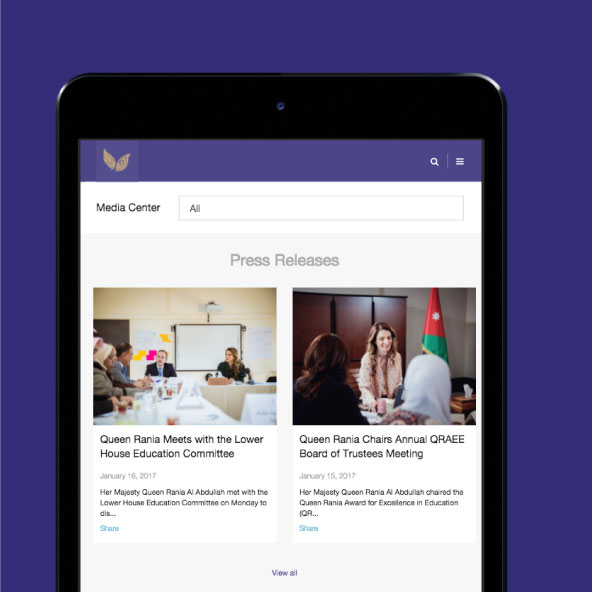 SCOPE OF WORK
User Experience Services

Baseline Evaluation

Research

Experience Strategy

User Experience Design

Information Architecture

User research

Wireframes
User Interface Services

User Interface Design

Responsive Website Design